Essential training gear for rugby
The importance of
protective wear for rugby players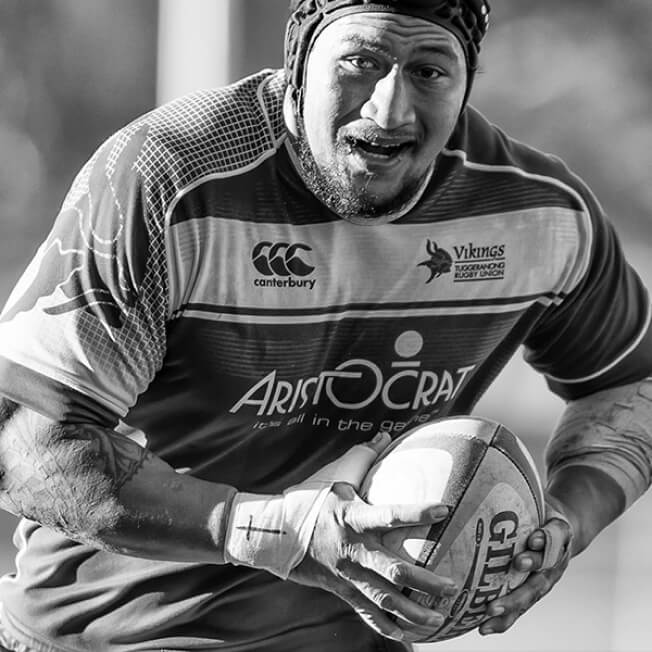 No matter how much you love the game, there's no doubting that rugby is a full-contact, dangerous sport. Whether played at an ameteur or professional level, the risk of injury is all too common. However, unlike soccer where shin guards are compulsory, the rules of rugby don't require players to wear protective equipment. However, wearing protective wear to prevent injury is highly encouraged.

Headguards are worn to prevent cauliflower ear, concussion, and soft tissue injury around the head. Cauliflower ear occurs when players receive repeated hits to the side of the head, causing the ear to become permanently deformed resulting from blood clots and other build ups of liquid. Headwear can prevent cauliflower ear via providing a medium of shock absorption.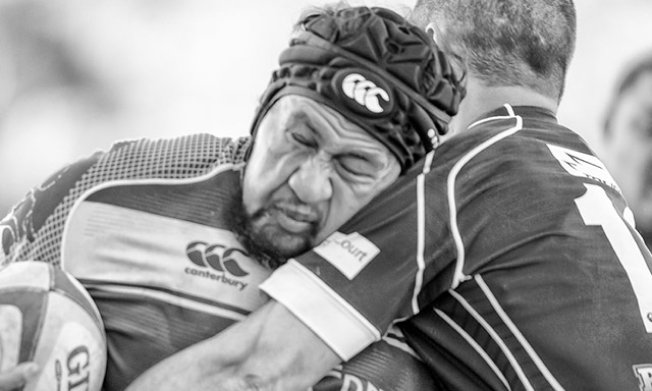 Every time a player takes a hit to the head, they are susceptible to brain injury. But not many professional rugby players wear protective headgear, making it difficult to encourage kids. So, why is it not as common for professionals to wear headwear? The fact is, many professionals simply prefer not to cover their heads whilst playing. Some players tape their ears instead of wearing a full head guard.
Protectivewear for Rugby Players
At Canterbury, we understand the dangers associated with rugby, and that's why we offer a range of different headgear types. The four types include: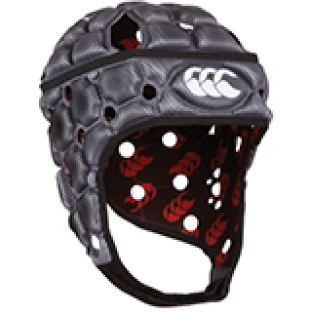 Ventilator headguard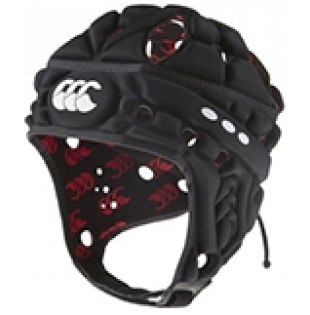 Airflow Headgear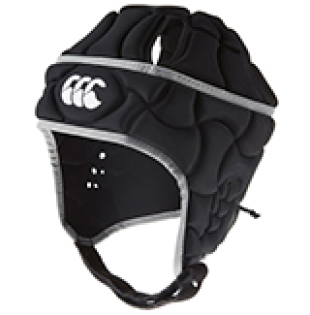 Club Plus Headgear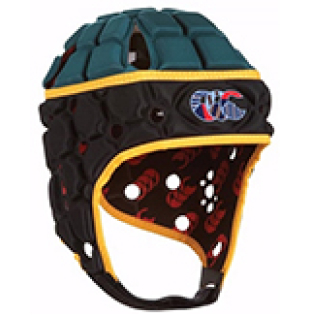 Uglies Headgear
Along with contact to the head, rugby players cop a lot of impact to their backs, shoulders and chests. In order to prevent injury from impact, a protection vest can be worn under a jersey. Protection vests are compression shirts with light shoulder pads that lessen the pain of constant attacking to a player's shoulders, back and chest. A great plus with protection vests is that the abuse to the upper body is softened, and the moisture-wicking fabric turns away some sweat. This added layer of protection acts as an initial absorption of force, again preventing against soft tissue injury. But, protection vests cannot guarantee the upper body will be completely prone against injuries associated with shoulder charges or second and third players entering the tackle coming in late to the tackle. In recent years, referees have tightened up on these tactics in order to protect players.
Whether you choose to wear a protective vest only during training when there is a lot of repetitive contact, or want to stay protected at matches too, Canterbury have you covered. View our full range of protective wear, including protective vests, here.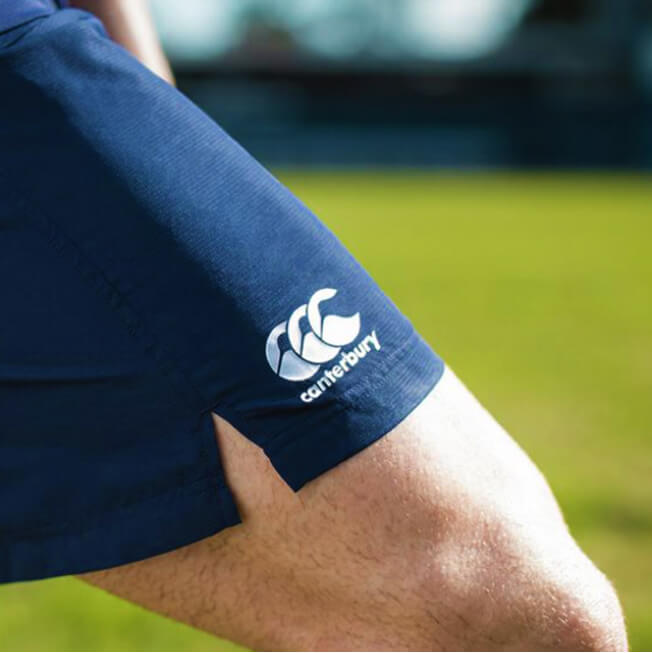 BEST TRAINING SHORTS FOR RUGBY PLAYERS
Whether it's gym work or training with the team on-field, rugby players today have access to a wide range of cutting-edge training shorts that go well beyond the traditional cotton rugby short.

Today's tactic shorts, drill shorts and gym shorts are constructed largely from Polyester, due to its lightweight and durable nature, with blends of Taslon or Spandex often incorporated into the fabric to give the short greater movement and flexibility. These greater stretch areas are usually found in the crotch (sometimes called star gusset crotch) or side vents on the outside of the lower thigh.

Polyester also manages moisture better and rugby shorts can also incorporate wicking treatments to minimise sweating even further.

Canterbury's comprehensive range of training shorts for rugby players features state-of-the-art garments designed with the world's greatest game in mind, many featuring our patented Vapodri moisture-wicking fabric technology.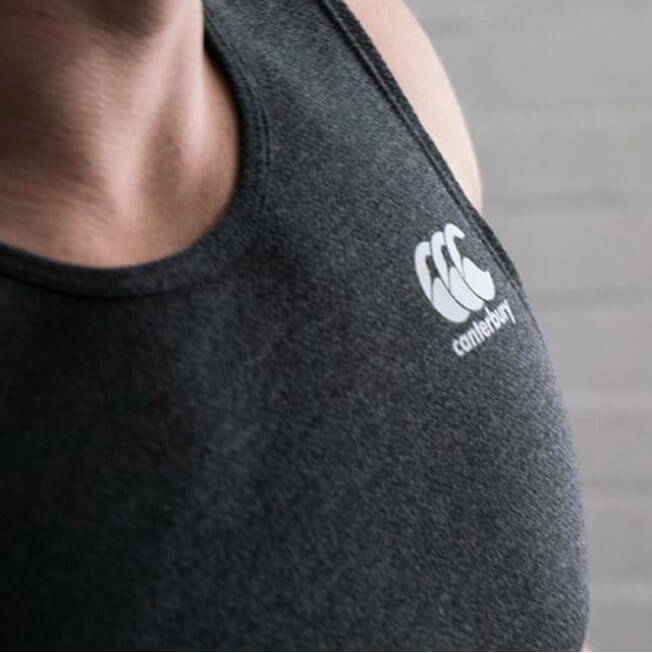 best Training singlets & tees for rugby players
On-field training can entail a lot of hard physical work where the main ingredient is the production of sweat. And that's why the common ingredient in most rugby tops is some form of moisture-wicking or sweat-management treatment.

This can involve fabric treatment where moisture is wicked away from the skin so it evaporates faster or it can involve extra garment ventilation such as racer back style singlets or training tees with back mesh panels to allow air to circulate more freely while exercising.

The garments designed for both on and off field rugby training today are built mostly from Polyester, due to its lightweight and breathable nature and such is the quality of their design, they can be worn equally as comfortably when meeting the team down at the local for drinks after training.

Canterbury's big range of singlets & tees for rugby players includes a variety of moisture management design features, including our Vapodri fabric technology that wicks moisture away from the skin up to 75% faster than cotton.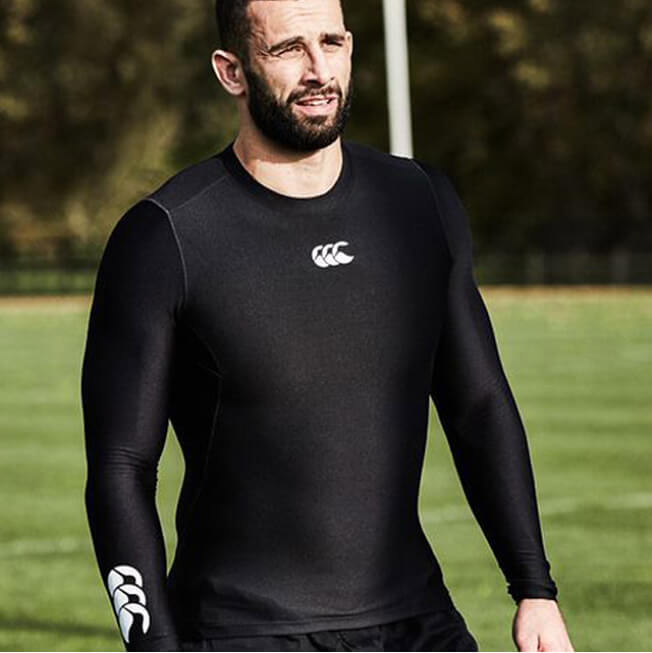 best Baselayer & compression wear for rugby players
Compression wear is now used widely for rugby training and you'll find a baselayer garment in the kit of most rugby players. Designed to help you perform and recover at maximum athletic power, compression wear improves blood flow, reduces muscle vibration and regulates body temperature.

Most base layer garments are a mix of Polyester and Elastane, with some incorporating Nylon, Lycra and Spandex as well. Some compression tops are skin tight to support muscles as they work, while others can be looser fitting and more about providing warmth.

Depending on your training requirements, you can get cold baselayer options to keep you warm when the temperature drops or hot options to stay cooler in warmer conditions. There are also a wide range of compression wear features to choose from including anti-chaffing, moisture-management, odour control and anti-bacterial properties, all of which allow you to train intensively in comfort for longer

Canterbury's baselayer & compression wear for rugby players features all of these properties and includes our patented Thermoreg technology which prevents the body from over cooling between workouts by retaining heat in the muscle groups.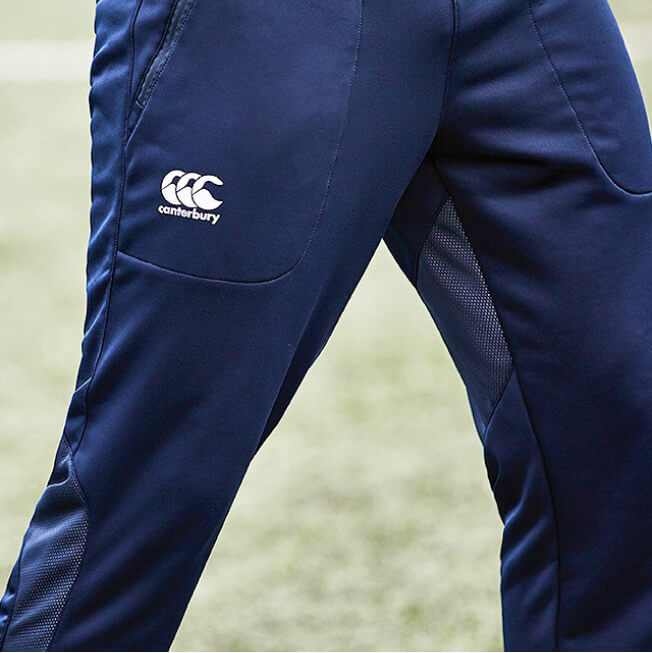 Best training track pants for rugby players
A good training track pant for rugby players will keep you warm between exercise sessions on those chillier days on the paddock. Generally made from lightweight, durable Polyester, quality training tracksuit bottoms have an elasticated waistband and drawstring for an optimal fit, zip pockets to keep your valuables close at hand and full or partial leg zips for easy on and off when wearing boots.

They also often feature moisture-wicking properties so you can wear them not only for recovering but during your training session as well. This fabric treatment wicks moisture away from the skin, boosting evaporation of sweat and keeping you cool and dry while you train.

Canterbury has a comprehensive range of track pants for rugby players including our Team Track Pants, Uglies Track Pants, Pro Track Pants, and Stadium Pants. Many feature our Vapodri moisture-wicking and Vaposhield water repellent treatments and all are designed to look good both on and off the field.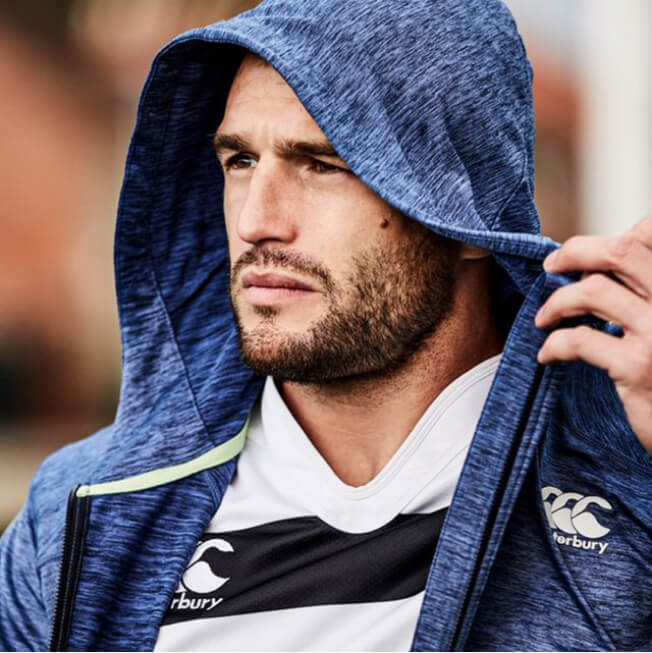 best Training hoodies for rugby players
As with a track pant, a quality hoodie or rugby jumper is the perfect garment for cold weather training. Pull it on between sessions to keep your body temperature regulated or if it has moisture-wicking properties, wear it while you run and keep sweat to a minimum.

Made from a Polyester blend, a hoodie can be moisture-wicking, rain repellent or thermally regulated, depending on the conditions you train under and it should have a partial or full front zip, zip or kangaroo pockets and a flip up hood and storm cuffs to keep the elements at bay.

Canterbury's range of training hoodies for rugby players come in a wide range of colours, including your favourite rugby teams and many feature Vapodri moisture-wicking, VaposShield water repelling or Thermoreg temperature regulating technologies to suit the climate you live in and your particular training requirements.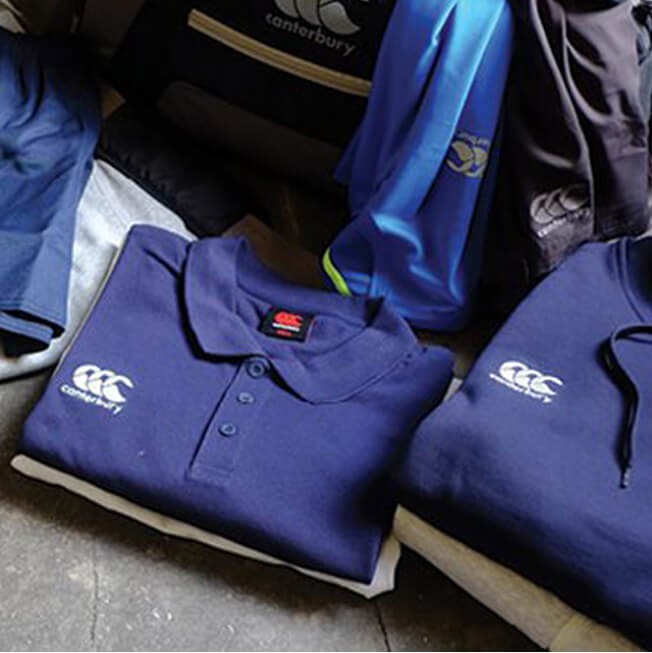 best Training accessories for rugby players
Every rugby player's training kit should include the following items:
SOCKS
Whether they're training or playing socks, these should be designed to support your feet, cushion them from impacts and keep them dry and bacteria and odour free.
BOOTS
These should be selected with on-field position in mind. Back rowers should choose a lightweight boot with extra studs for traction, front row forwards need an eight-stud design for more flexibility and second to back row forwards need additional studs for enhanced support.
PROTECTIVE WEAR
This should be designed to take the knocks while providing maximum ventilation and comfort and includes everything from scrum caps and headgear to impact vests, mouth guards and wrist bands.
BAG
Every rugby player needs a packaway bag to carry their kit. It should be made from durable, water resistant materials, have lots of compartments and have straps and fastenings that can take plenty of punishment.

Canterbury has an extensive range of training accessories for rugby players and all are designed exclusively with the world's greatest game in mind.