Essential workout
clothes for women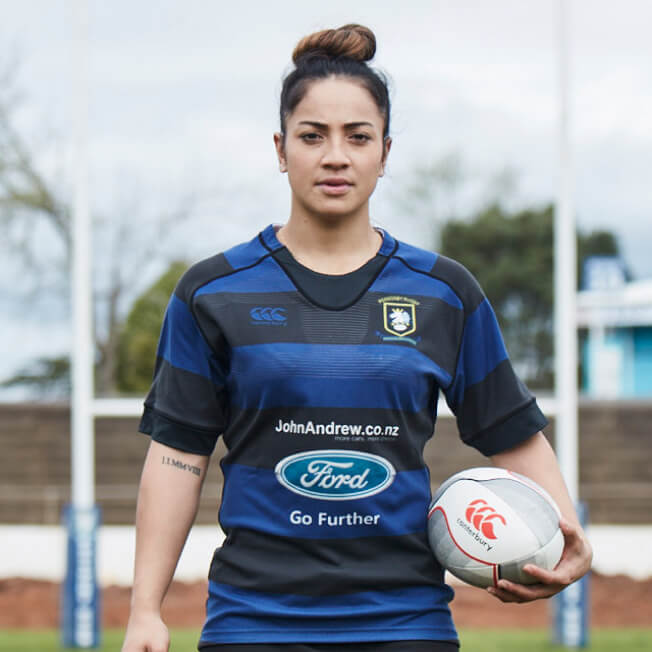 Best training shorts for women
Women's training shorts have many of the same features as men's. A good short must tick all the boxes as far as lightweight, breathable and comfortable fit are concerned and should have some or all of the following features, depending on the type of training being undertaken:

A durable, lightweight fabric such as Polyester/Taslon
An elasticated waist with internal draw cord
Side or back pockets for valuables (an internal fob pocket for keys is often a feature in women's running shorts)
The right leg length (mid-thigh for working out, shorter and looser fitting for running)
Temperature regulation (ventilation or moisture-wicking for heat reduction)
Support (two-in-one compression tights for faster muscle recovery).

Canterbury's range of women's training shorts feature all of these qualities and more and many employ our patented Vapodri fabric technology to wick moisture away from the skin and keep you cool and dry while you train.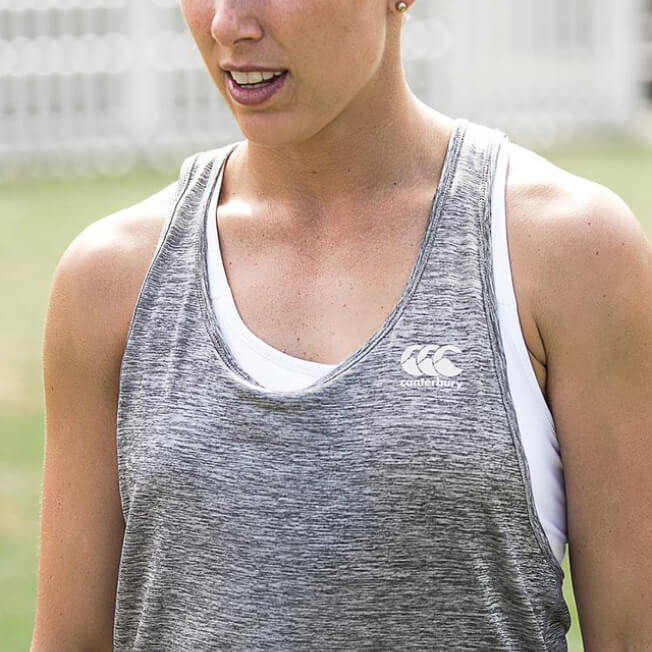 Best training singlets & tees for women
Women's singlets and tees are suitable for most types of training. Whether you're looking for women's gym wear or gear that's more suitable for track work, the key is breathability and most women's training tops feature moisture-wicking properties to keep sweat levels to a minimum.

A quality singlet or tee needs to fit well while allowing you freedom of movement and Polyester is the fabric of choice due to its lightweight and breathable qualities. If your workout regime is intensive, a racer back style singlet with mesh panels will give you the ventilation you need, while for general exercise, a crew neck training tee offers functionality and durability (the ability to be washed many times), while being stylish enough for après gym wear as well.

Canterbury's women's singlets and tees are both practical and fashionable and most feature our unique Vapodri fabric technology that wicks moisture away from the skin 75% faster than regular cotton.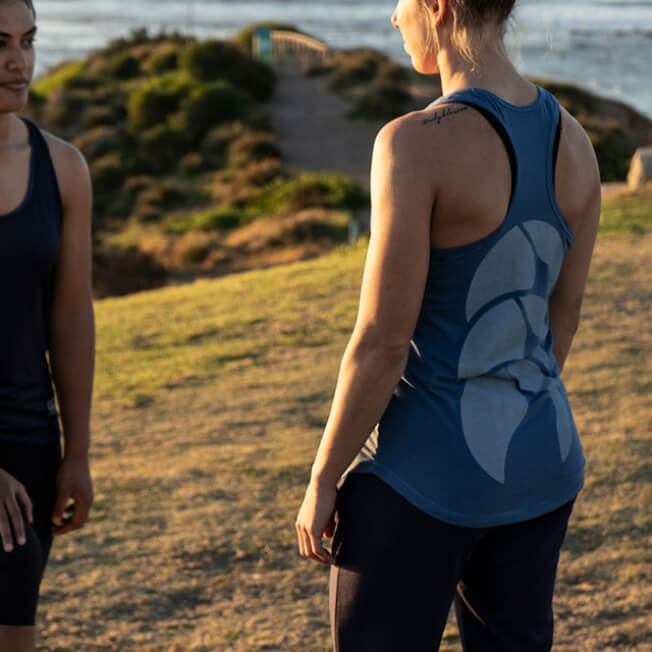 Best training track pants for women
A versatile training garment equally at home whether you're working out in the gym or relaxing over coffee at the mall, track pants belong in every women's activewear wardrobe. Made from lightweight breathable fabrics, these all-purpose pants have an elasticated waist and draw cord for maximum comfort and usually feature pockets with zips so you can run in them without losing your keys.

If you're into serious training, look for styles featuring full length leg zips which allow for rapid cool down after an intense session or if outdoor running's your thing, choose a pair with moisture-wicking or water repellent properties, depending on the climate. And if looking good's an important part of the package, go for figure hugging styles or capris that can be worn for intense workouts or everyday casual wear.

Canterbury's training track pants for women include great names like Uglies, Metro, Team, Upbeat and Capri and come in a range of styles, fabrics and treatments, depending on your level of training.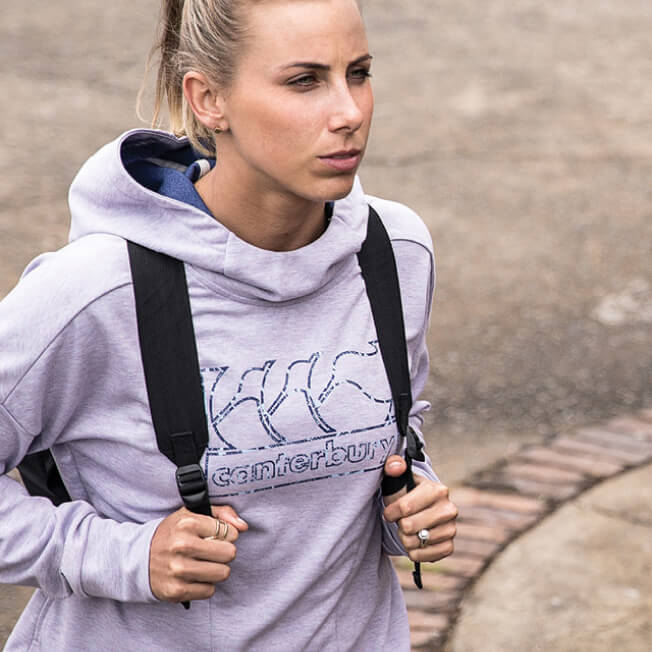 Best training hoodies for women
A quality hoodie is a must-have item for every woman's training wardrobe. Lightweight, breathable and warm, it's the ideal garment for covering up in between workouts and for exercising outdoors in the colder months of the year.

If your hoodie goes on and comes off a lot, you might want to look for a full zip through model for easy access and if you're running any distance, zip pockets will keep your valuables safe. A good hoodie will also often have moisture-wicking properties to reduce sweating, water repelling properties to keep the elements at bay and ideally some form of thermal regulation to prevent heat loss between training sessions.

Canterbury has a big selection of women's hoodies and jumpers to choose from and many feature our cutting-edge Vapodri moisture-wicking, VaposShield water repelling and Thermoreg temperature regulating properties.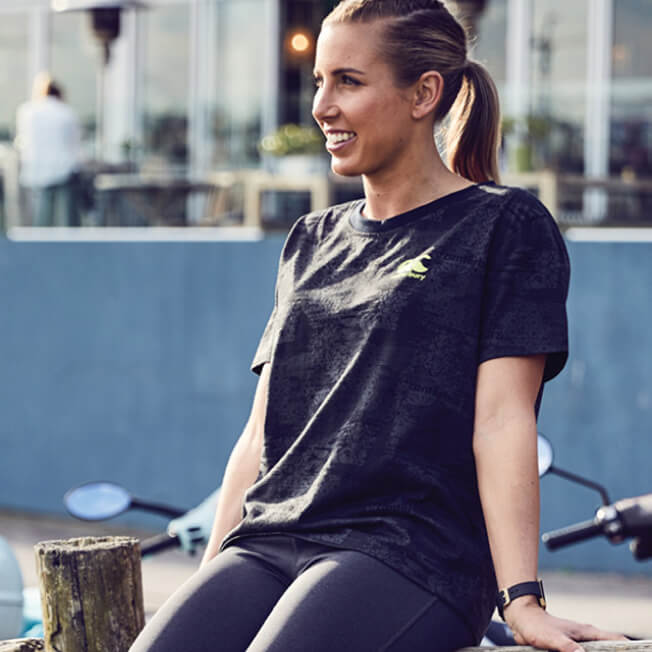 Best training accessories for
What you wear on your feet can have a big impact on the quality of your exercise. Regardless of the type of training you're into, the right shoes and socks can provide:

SUPPORT
From cross trainers to playing boots, today's training footwear is designed to provide arch support and cushion against impact. If you run, look for a light running shoe which supports your foot's natural shape and provides energy return, while for gym work, go for a heavier shoe with the cushioning of a running shoe, but with a sturdier sole for maximum stability.
MOISTURE MANAGEMENT
Training shoes and socks now have temperature regulation and anti-bacterial features to keep your feet dry and prevent odour and blisters, particularly important for runners and cyclists.
STABILITY
Gym trainers vary with the type of work being done. All purpose trainers feature a robust outsole for maximum sturdiness and mid and side forefoot support for side-to-side movements, while weightlifting shoes have a wider forefoot, allowing you to spread your toes for more solid footing as the load increases.

Canterbury's training accessories range for women includes shoes and socks that provide maximum support, comfort, stability and moisture control, plus caps, beanies, bags and bottles to complete your training kit.